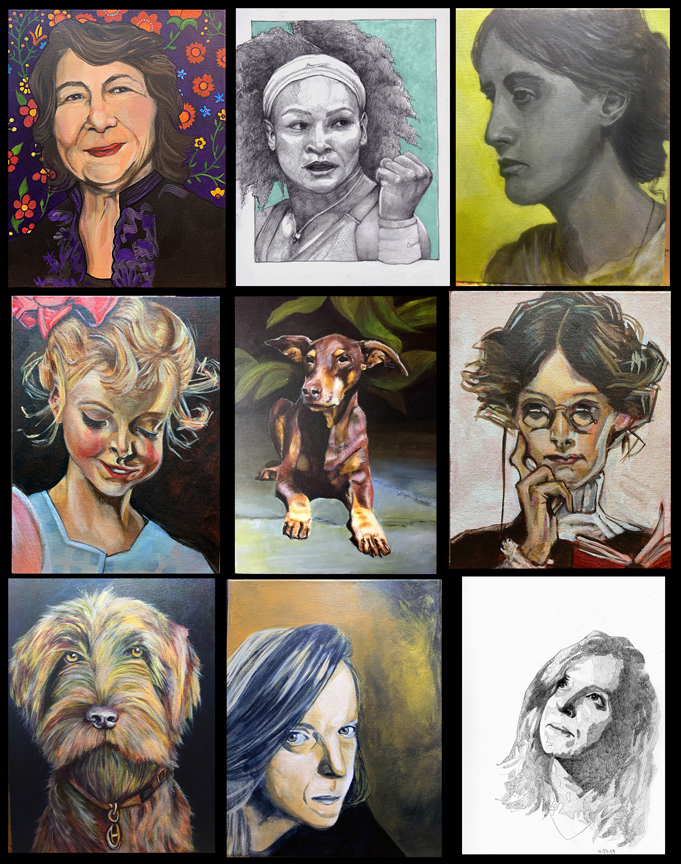 These are my favorite works from 2019.
Row 1: Acrylic portrait, Dolores Huerta; graphite and marker Serena Williams; Acrylic portrait, Virginia Woolf
Row 2: Master study, Leyendecker; Dog portrait, Lucy; Master study, Leyendecker
Row 3: Acrylic portrait, dog; Acrylic self-portrait; pencil self- portrait
It's 2020. Already February, in fact. I've actually had about a week trying to get my blog working, probably due to a problem with an update or something. I'm not sure what fixed it, to be honest!
The world is crazy but I am going to try to do lots of painting this year. I have started the last 3 years or so with lots of painting in January, and not much after. This time, I didn't do any in January, but plan to do much more for the rest of the year.
How about you, got plans for 2020? Thanks for stopping by!