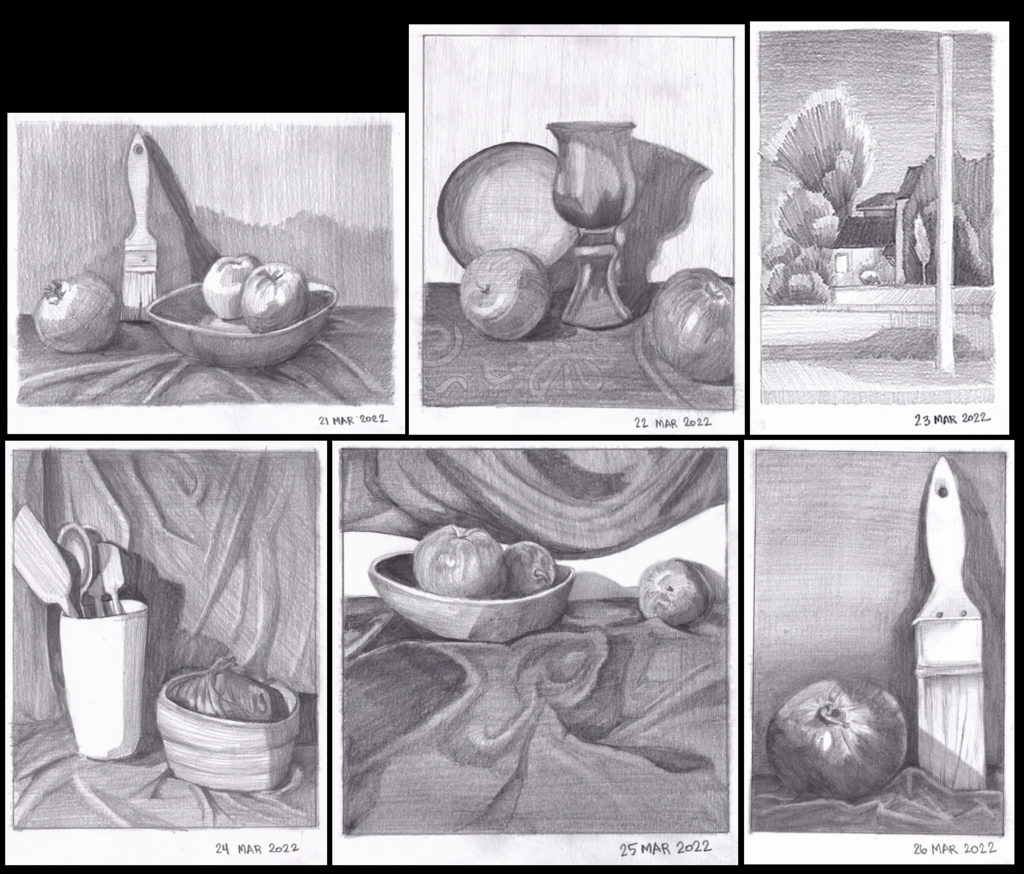 These are the first 6 days of a 30-day drawing and composition challenge, which is the final (optional) part of Ian Robert's recent Mastering Composition drawing course. Mainly Ian draws and teaches landscape, but for this challenge we are tasked with using our own photographs, so some of us are doing still life photographs.
Who knew, first of all, that I would enjoy drawing a still life? Or think I could actually do like, a decent one. And in pencil!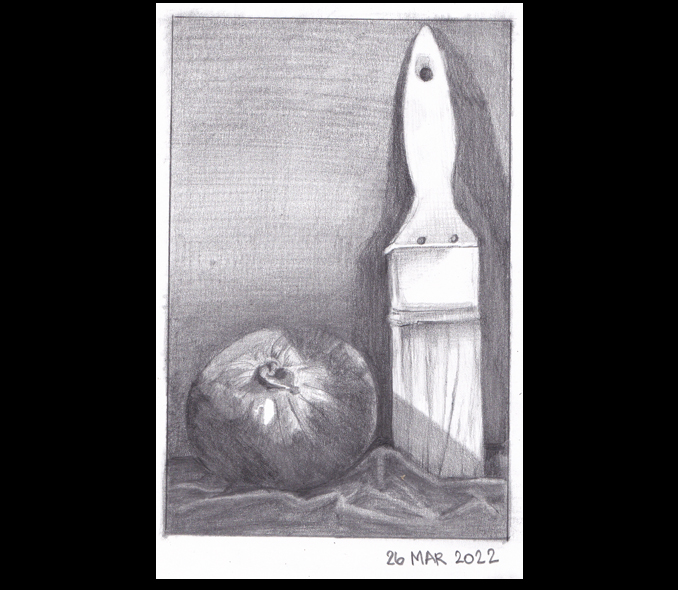 This onion and paintbrush went well. It goes against the parameters of the challenge just a little bit, as the challenge is intended to highlight the main dark and light shapes in an image, and this one has just a few too many details. But that's probably because I kept going after I got the main shapes in. And that was possible because I took this really excellent class.
Ian Roberts website. Ian Roberts on YouTube.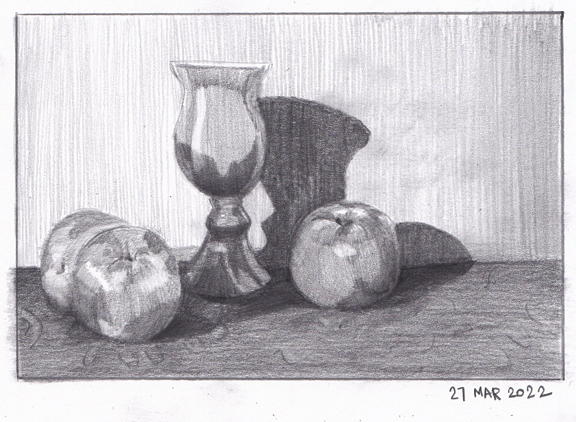 Perhaps I'll be back with seven more at the end of next week. Thanks for dropping in!