Illustration Friday again! Hooray! This week the topic is "Vocal". A couple more incarnations (in chronological order!):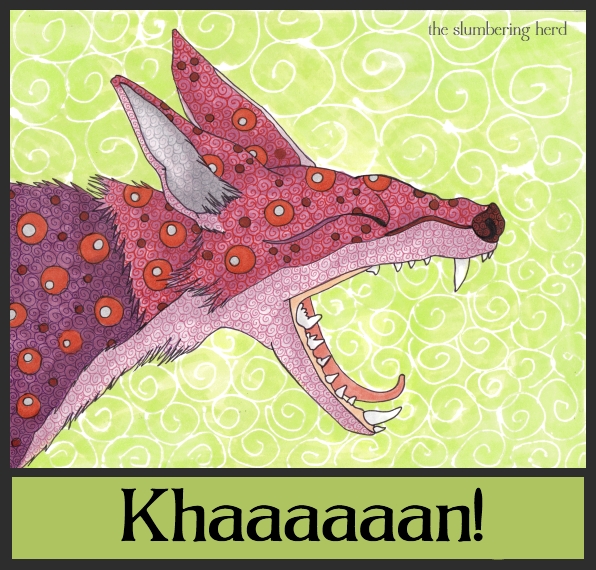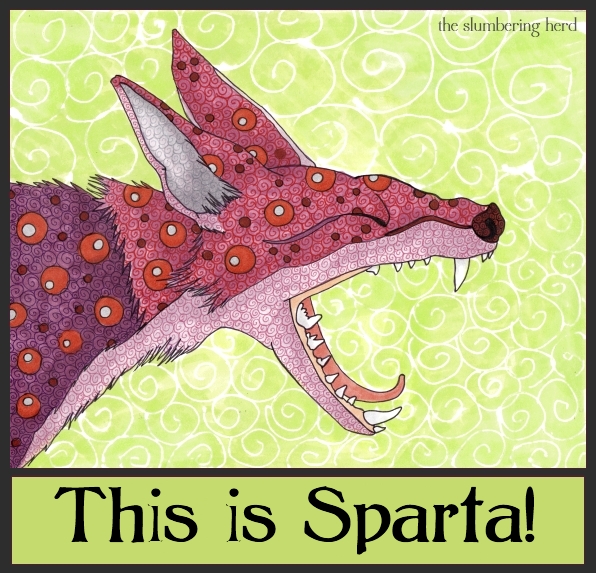 Fortunately all three of these great quotes include the "AAAAAHHH" that makes it work with the wide open mouth.
When I read the topic for this week, I thought I would search yawning animal photos for ones that looked like they could be shouting. That led me to this great specimen:
Which led to these:
I deliberately left a much finer outline than my normal, because I am usually too heavy on the outline. In this case instead of the 3.0 I probably could have gone with a 5.0 multiliner, but I decided to stop here. Of course the frame and text are digital, and the rest is Copic markers, multiliners and Micron fine liners. The font is Bolton Light.
Thank you for stopping in!