Here's a couple flyers I made for the online art auction in support of abortion rights that I am organizing with my friend Ann D'Angelo. Most of the art is ours but we are accepting donations and have gotten many amazing pieces.
The world is pretty ugly right now and there are many issues that deserve our attention. This art auction is one way some of us are trying to help out.
No Apologies Online Art Auction, September 8-13, 2019. More info here.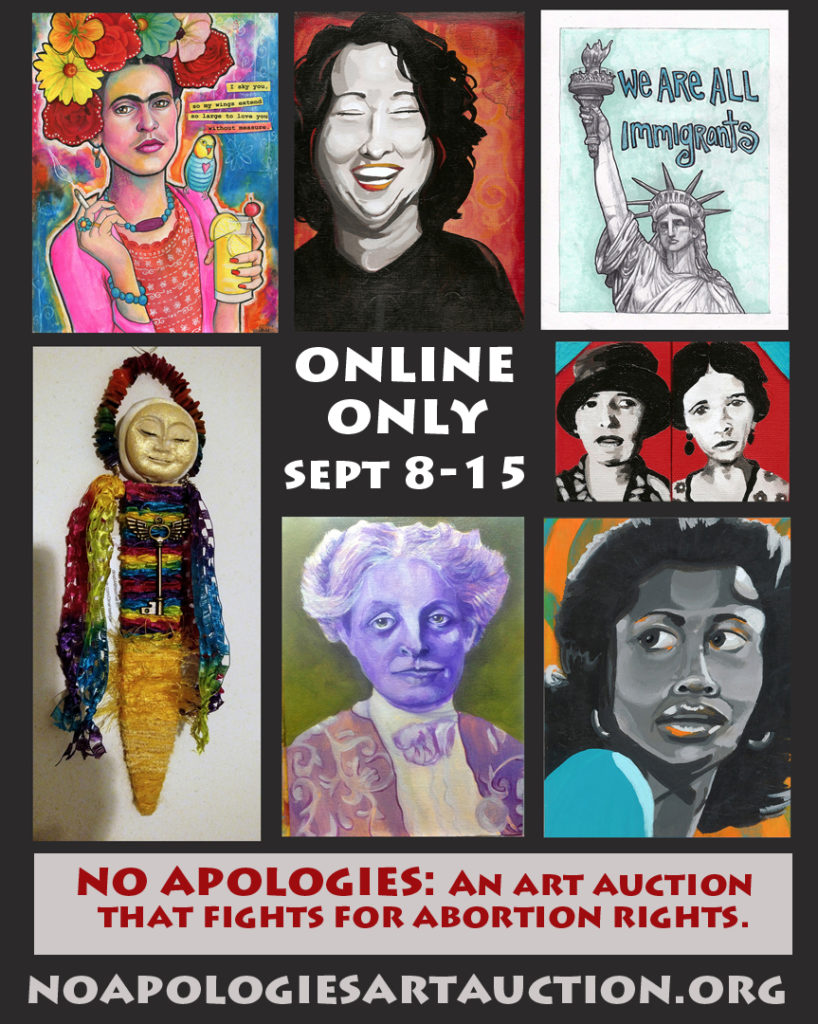 Thanks for dropping in!