I turned around and August was mostly gone. I did a variety of oddments this past few weeks. The Dr. Who themed swap, above, as well as a variety of dogs, some in an older style and some experiments with Prismacolor pencils.
I liked these a bit better.
And I have made my second appearance in the Dick Blick catalog! I think they found me on Tumblr. Which reminds me, I haven't posted there in ages. Keeping up is hard.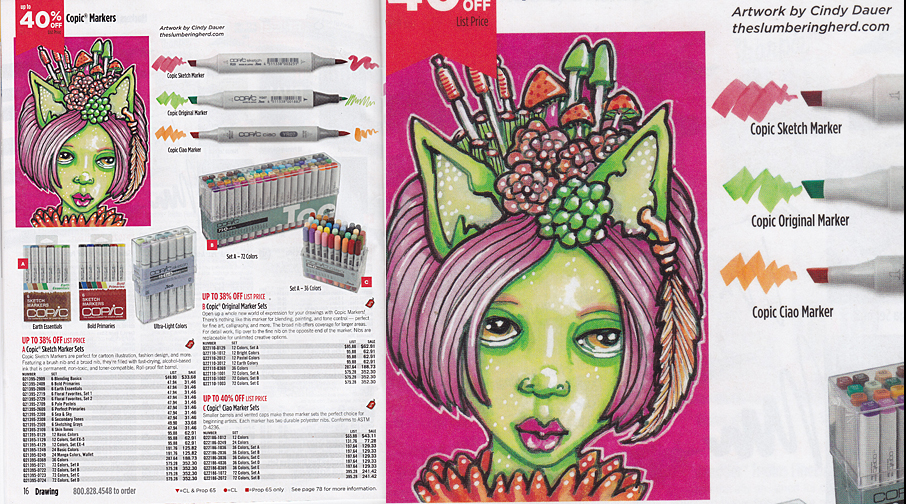 Thanks for dropping in! I know these posts are fewer and further between, but I hope to be working just a few fewer hours soon. Which should help. :)
[portfolio_slideshow size="large]