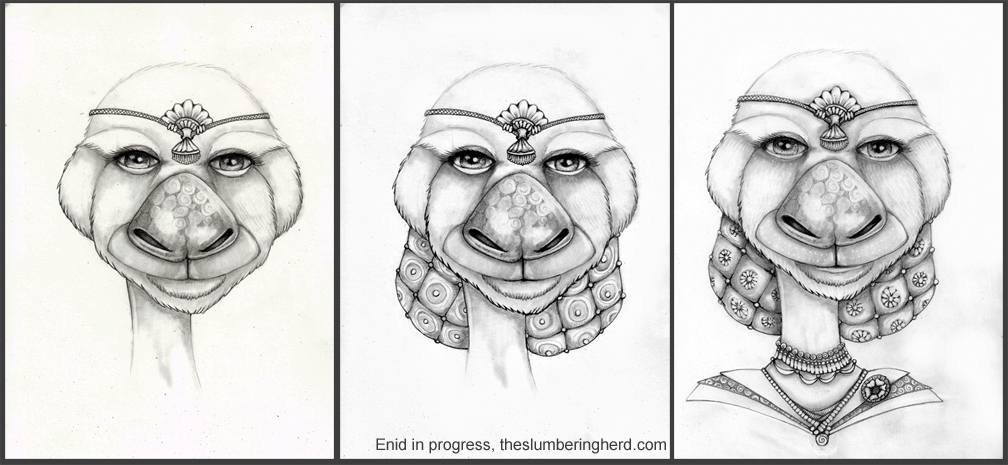 So, instead of one or two nights like most of these 9×12 pencils I've been doing, I put in an extra couple days on this one for added depth and detail. Frequent visitors to this blog may recall my love of snoods!
And here is some of the rest of the gallery from the past couple weeks (with bird friends!):
A few notes. So much smudging! In some cases, I have tried to remove the smudging (in Adobe Elements where I do most of my brightness corrections and resizing), but some still show more smudging that others. Also, I have included my blog address because while lots of people re-post images, many of them do not mean to "steal" but to share. Those sorts of folks will leave an identifier so I have included the link.
Friends, I must confess – I have THREE ink projects I have put off. The bad excuse is that I am in pencil mode! But the truth is that procrastination and fear of bad outcomes continue to bedevil me. That much said, I may have some inky things (and procrastination recovery to report) next time!
Thanks so much for dropping in! Hello to Paint Party Friday!